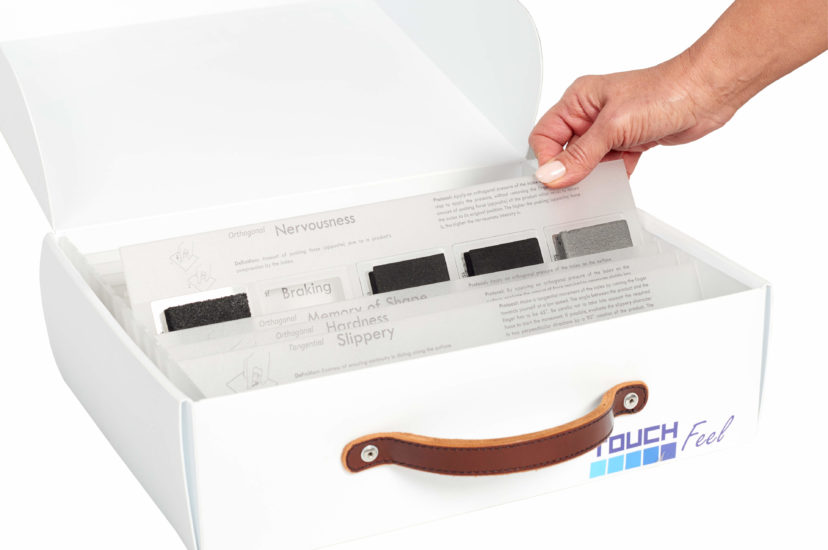 Haptic reference system
---
The TouchFeel-​​Box makes it possible – within the scope of quality assurance of materials – to check the tactile properties of the surface.
With the help of the TouchFeel-​​Box, the touch feeling can be broken down into different impres­sions and assigned to haptic descriptors. The relevance of the haptic descriptors has been deter­mined by numerous studies.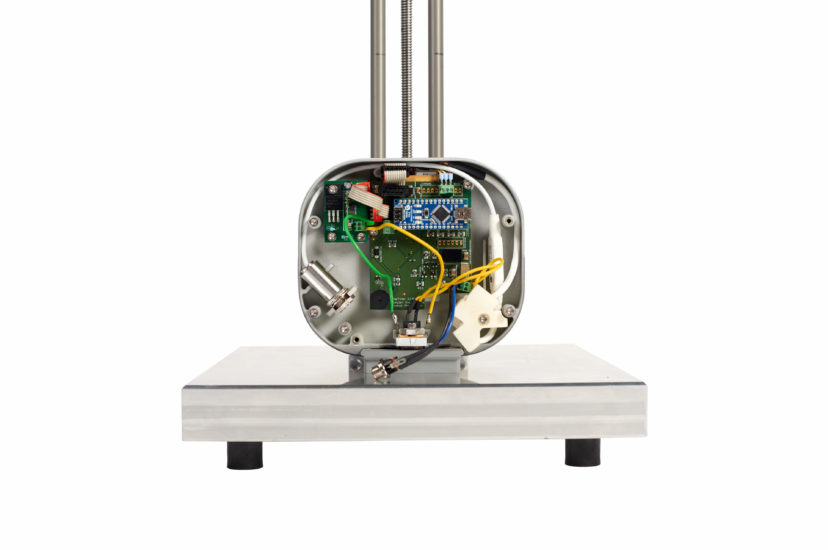 Measuring device for contact temper­ature
---
By knowing the absolute values of the haptic touch temper­ature, the perceived quality can be influ­enced. This is possible with the HapTemp by a simple and fast measurement.
Therefore, studies with distorted results are no longer necessary. The measurement result is independent of trans­parency, gloss or color of the materials. HapTemp generates an absolute value in the Sensotact® scale. This scale corre­lates with the human sensation of the touch temper­ature.